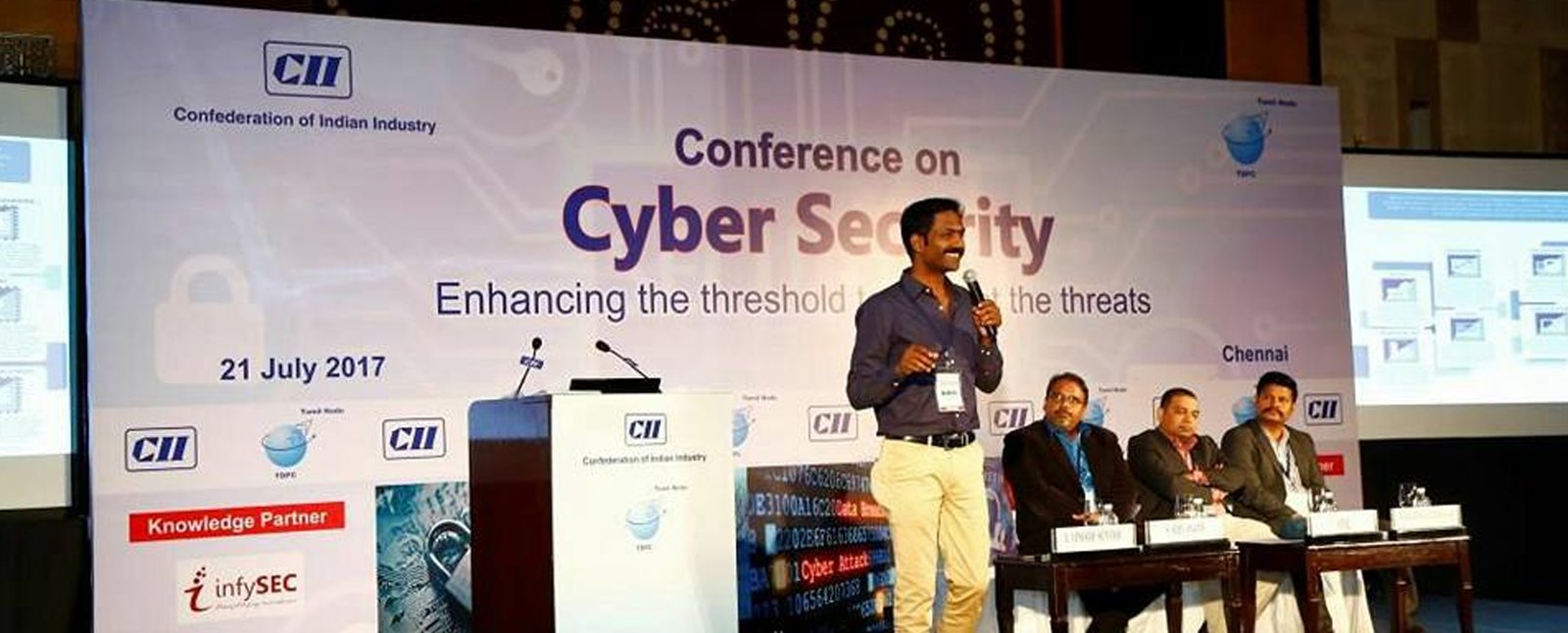 Cybersecurity Influencer Trusted by the Silicon Valley
Vinod has discovered bugs, glitches, gimmicks, implementation flaws as well as threatening inadequacies in security in major websites and software of Silicon Valley corporates and technology firms. Subsequently, he has also aided them in rectifying these shortcomings and improving the overall security of their systems.
Vinod firmly believes that technology can make our lives easier, provided the technology assures uncompromising security – something that may seem far-fetched in today's hack-prone tech industry, but it is more possible than sighting a unicorn. He has proved that it is possible through rigorous penetration testing. His ethical hacking and his bug bounty hunting escapades has helped many notable firms to take note of the inadequacies in their applications and software prior to them being exploited by malicious hackers.
"If you think technology can solve your security problems, you don't know technology, and you also don't know security."
Largest Information Security Gathering - 2013
Notable Tech StartUp Award - 2016
25 Most Valuable CEOs Award - 2019
Vinod's Contributions to Cyber Security
As an ethical hacker, Vinod loves what he does. From discovering zero-day vulnerabilities that have a zero-day time interval between discovery and exploitation to session hijacking where a cookie is predicted or sniffed and then exploited, to various SQL injection vulnerabilities, Vinod has discovered and reported critical points of entry and inconspicuous flaws in WordPress, Joomla, BWNL, W3Schools, BitDefender, and popular e-Commerce Portals. Had these vulnerabilities been left undetected, they could have adversely affected the lives of millions of people.
No system, software, application or network is impregnable at first, and there is always a risk of exposure to attack. But the attack surface can be made so insignificant through practice and persistence. By employing proven security precautions, and their sustained maintenance, any system, software, application or network can eventually become resilient. Security, in a sense, is like walking on a rope strung tightly across a valley. One must balance out the risks associated with security flaws as soon as they are discovered and keep moving to find another risk before it is exploited.
Multiple Zero-day vulnerabilities in WordPress
Vinod has found zero-day vulnerabilities in WordPress, one of the most popular content management system. This allowed WordPress to take note of these vulnerabilities before they could affect the scores of WordPress users.
Multiple Zero-day vulnerabilities in Joomla
Discovered SQL injection over Session Fixation
iframe Injection Vulnerability on W3Schools
Blind SQL injection on BitDefender
Error based SQL injection on BSNL
Virgin Media SQL injection
Stored Cross Site Scripting in PBBoard Forum
Directory Traversal – Popular E-Commerce Portal
PHPAuction – Remote Code Execution Vulnerability
PHPJobSite Script – Session Hijacking via Cookie Prediction
PHPinstant Gallery Script – Reflective and Stored Cross Site Scripting (XSS)
Questions?
Get to know more about Vinod Senthil in Person