Vinod's Amazing Cybersecurity Conferences
When Vinod began his journey as an ethical hacker in the early 2000s, what he felt the most was that the ethical hacking space in India was still too small, uninformed, and had a lot of untapped potential. And when he began his career as an educator and a consultant, he hadn't had the slightest idea on how to tap into this potential. Though the path was yet undiscovered, he eventually braved it and found his way through seminars, workshops, conferences, and business meets.
Today, Vinod is a regular speaker at major conferences like ISACA and (ISC)2. He has conducted several cybersecurity conferences for students, ethical hacking aspirants, and professionals, among which the EHack conference is the most notable, which had over 9000 participants and broke 13 world records.

Vinod's passion for conducting cybersecurity conferences stems from his interest in bringing together people heading towards a common goal and nurturing the next generation of ethical hackers. Vinod's conferences are lively, energetic, and informative as they don't just focus on the technical know-how but also include live demonstrations.
EHack was both fun and educational. The sheer number of people who gathered was astounding. But it was very well managed and the live hands-on was really useful. There were some engaging sessions with industry leaders after the live-hands on. I and my friends learned a great deal about ethical hacking from the conference. We're looking forward to the next one.
Vinod has a strong presence and sound knowledge as well as plenty of experience to complement them. It has been exhilarating to gather at a place where you can find lots and lots of skilled people working towards a common goal. We may not all be in the same boat, but we're heading towards the same destination. This in itself is a great opportunity for people like me who work independently, to get to know my peers and fellow ethical hackers.
I'm from one of the leading MNCs based out of India that collaborates with Vinod, so I've had my fair share of interaction with him, and based on that, I can say that he's an amazing person inside out. Vinod is scintillating and quick-witted and his conferences carry a similar connotation. There's a lot of weight behind his words as one can understand that they're the product of his lifelong tour with cybersecurity.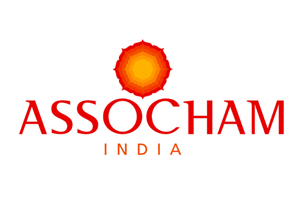 ASSOCHAM
Vinod was the moderator for the speakers of ASSOCHAM's (The Association Chambers of Commerce and Industry of India) 5th International Conference on Cybersecurity Summit, conducted by the foremost trade association in India.
ISACA
Vinod is a regular speaker at ISACA (Information Systems Audit and Control Association), an international professional association that researches, regulates, and mandates standards for governance and security in Information Technology.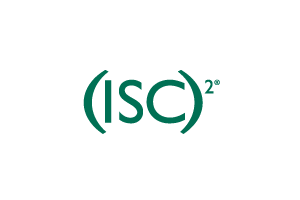 (ISC)2
The International Information System Security Certification Consortium is an international organization that trains and certifies cybersecurity professionals. Vinod is a member and speaker of the (ISC)2 conferences.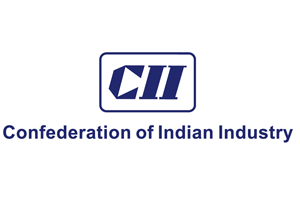 CII
Vinod and infySEC are associate partners for the CII (Confederation of Indian Industry), a non-profit association of more than 300,000 businesses ranging from MSMEs to MNCs. Vinod is a speaker of CII's annual information security conference.
FICCI
Vinod is also a speaker at FICCI (The Federation of Indian Chambers of Commerce and Industry), one of the leading business associations in India with over 250,000 member companies. FICCI advocates the 'Make in India' campaign for cybersecurity products, which infySEC has adopted into its business.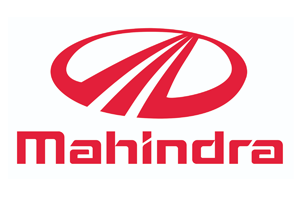 Mahindra 'Spark The Rise'
Mahindra's 'Spark The Rise' is a platform that brings together innovators and entrepreneurs who radicalize technology and give rise to positive changes through their work. Vinod won the 'Spark The Rise' event in 2013 for his innovations.
Microsoft's 'Imagine Cup'
Vinod won Microsoft's 'Imagine Cup' in 2010, a prestigious competition that brings together talented developers from across the world to compete against each other. Vinod's AI-based chatbot won from among hundreds of entries.
EHack, an International Record-Breaking Conference
The EHack Conference is a national and international record-breaker, which was organized by Vinod in July 2013. The conference was planned at SRM University which hosted one of Asia's largest auditoriums, the T. P. Ganesan Auditorium, and originally set up for a gathering of 3000 members. It was to be a live hands-on event with demonstrations and speeches from notable information security personalities and industry leaders in cybersecurity coupled with a number of side-track events for entertainment. The event proved to be a turning point for Vinod, as it exceeded his expectations.
The event, which went on for over 24 hours between the 27th and 28th of July, 2013 attracted a crowd of over 9500 participants which included students, teachers, trainers, ethical hackers, cybersecurity professionals, employers and employees from Chennai's thriving IT industry. EHack conducted information security workshops, and Capture the Flag competitions where opposing teams tried to attack and defend each other's networks. The event was presided over by Vinod along with Mr. Karthikeyan, Founder of Zazvik Solutions, Mr. Santhosh Srinivasan, Director of Symantec, Dr. Prateep V. Philip IPS, the then ADGP of Tamil Nadu Crime Division, Mr. Patrick Martinent, an Expert Google Developer and other notable personalities.
EHack became an irreplaceable conference to Vinod as it fast-tracked infySEC's growth and broke 13 different records for the 'Largest and Longest Live Hands-on Information Security Awareness Marathon' and found its place in the Tamil Nadu Book of Records, India Book of Records, and Asia Book of Records to name a few.
Questions?
Get to know more about Vinod Senthil in Person