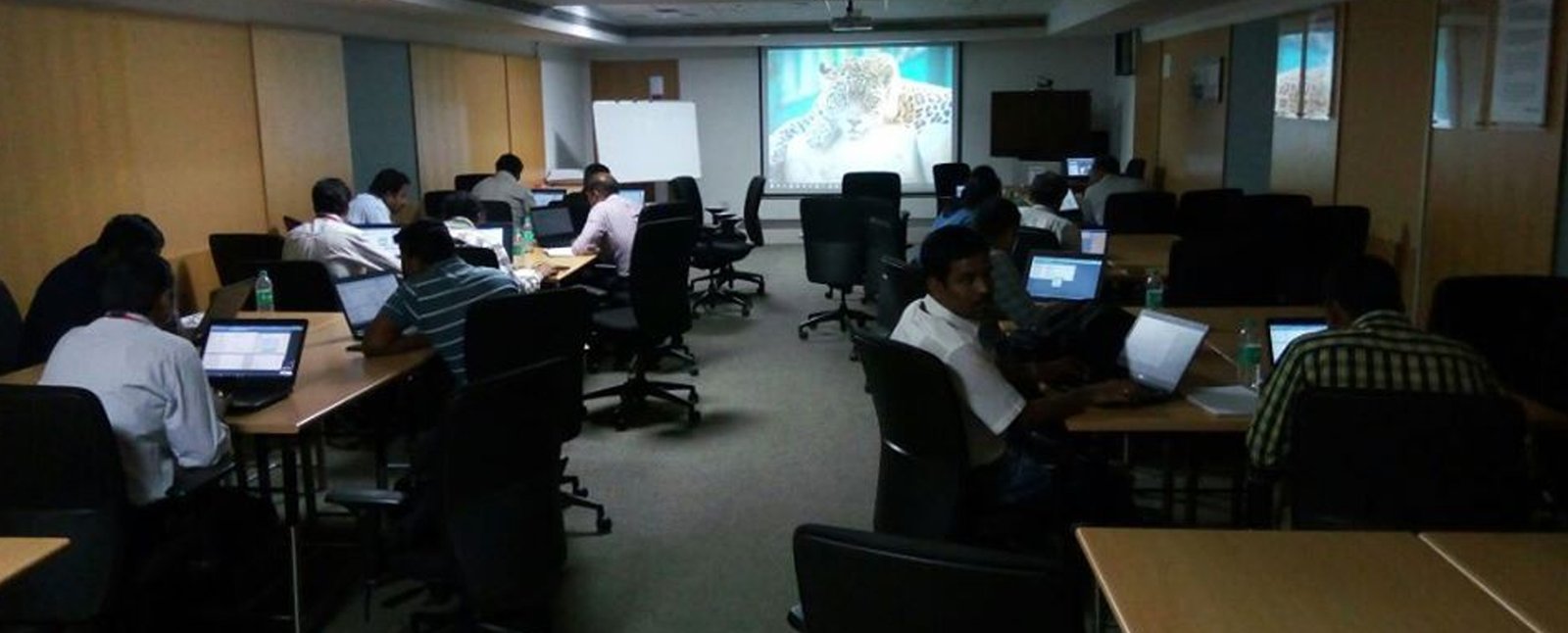 CYBER SECURITY WORKSHOP ONLINE
An Award-Winning Workshop Series from a Renowned Ethical Hacker and Cybersecurity Influencer
Vinod is the creator of a series of cybersecurity workshops that have become extremely popular, some of them even etching their footprints in the annals of history. Vinod has travelled across India to conduct his workshops in over 150 colleges, universities, and leading educational institutions. Through his workshops, he has reached out to thousands of students and transformed the lives of many with his guidance. His multi-level cybersecurity workshops are the result of his desire to have in place, a reliable and professional guidance network for young aspirants which he felt was lacking during his early years in the field.
A Skill-Based Workshop for Everyone
We've got something for everyone in the store. Ehack, Hackintosh, Hackavatar, and Capture The Flag each cater to a different set of audiences from beginners to professionals. At Ehack, you learn about cybersecurity from the basics, while at a Capture The Flag event you get to compete against fellow cybersecurity professionals to improve your skills.
EHack is the first of the workshop series and a beginner level workshop that attracts everyone from students to professionals. Vinod's award-winning EHack event at SRM College in Chennai in July 2013 attracted a crowd of over 9000 people. EHack is one of Vinod's most exciting workshops that include live demonstrations and events for students. Ethical Hacking aspirants get to meet Vinod in person and receive guidance from scores of well-known professionals from the industry.
The Gist of Vinod's Workshops
Vinod's workshops are unique in that their level of engagement with the attendees is unlike in any other workshop. Regular brainstorming and quiz sessions, clear cut and intelligible visuals, elaborate elucidations, demo videos, live-demonstrations, and hands-on training are some of the characteristics of the workshop.
Key Aspects of the Workshop Series
Analysis of common threats and behavioural changes that can help prevent them.
Step by step demonstration of the many entry points and exit routes.
Cybersecurity 360°: Protecting information, identifying threats, patching bugs, eliminating entry points, responding to attacks, assessing impact, recovering data, and restructuring defences.
Live hands-on training sessions to get accustomed to the topics of discussion.
Guidance from Vinod Senthil.
What Do the Workshops Cover?
How to Register?
Subscribe to our newsletters to say on top of the events happening around you. You can register for the latest workshop here.