Training the Professionals & Trainers
Designing Industry-Specific Security Models & Comprehensive Training
Vinod is a cybersecurity trainer and consultant sought out by three of the Big Four accounting firms – KPMG, Deloitte, and Ernst & Young. He has provided his professional cybersecurity training to national & multi-national banks, financial institutions, and leading telecommunication companies like SingTel and Virgin Media.
His clients from Information Technology include giants like Google, Cognizant, IBM, Infosys, Capgemini, and ZOHO, among others. He also extends his consulting services to government authorities – the Cyber Crime Investigation Cell, Chennai, the Cyber Crime Department, Government of India, and the Cyber Intelligence Departments, India, Dubai, and Maldives.
He has trained over 60,000 personnel in cybersecurity who credit his training sessions as being resourceful, insightful, dynamic, niche-centric and flexible. His onsite professional training programs have helped cybersecurity professionals and trainers help their organizations. Some of the professional cybersecurity services that Vinod provides include,
Penetration Testing & Vulnerability Assessment (Network, Applications, & Wireless)
IT infrastructure hardening
Technical Risk Assessment
GAP Analysis
Security Architecture Design
Wireless Security
Open Source Customizations
Research & Development
From securing websites to generating a robust and highly impenetrable security model based on R&D, Vinod provides concrete and powerful security solutions. He trains your workforce in a manner that they instinctively adapt to them.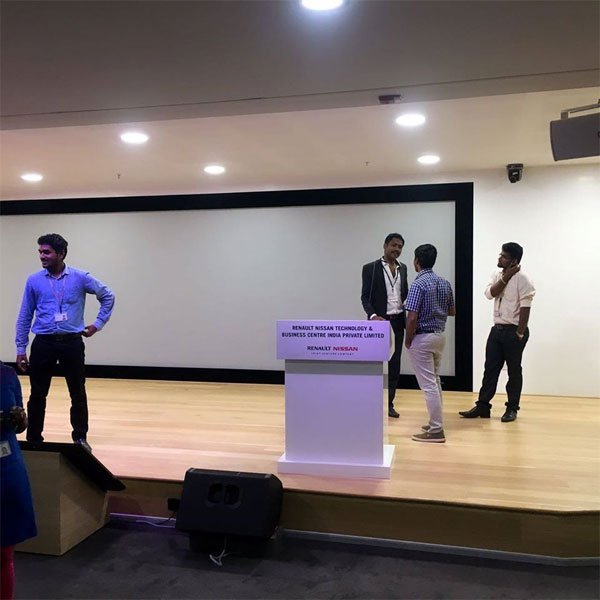 Why Train Trainers?
Vinod's career began as a cybersecurity trainer. Trainers are an essential part of any organization. They are the first point of contact for any employee entering into an organization, thus they play a vital role in getting the necessary skills instilled into them. This is especially crucial for professional trainers in information security. They are fundamentally responsible for training employees on a company's security construct. Vinod helps establish the ground work for safe-security practices in a company by training the trainers.
Vinod preaches what he does and leads by his example. He has implanted a sound security model that he and his team adhere to at infySEC. This is precisely why infySEC has registered a 250% growth year on year since 2017 and has grown into a firm that provides information security services to many MNCs, Fortune 500s, some of them being
Questions?
Get to know more about Vinod Senthil in Person