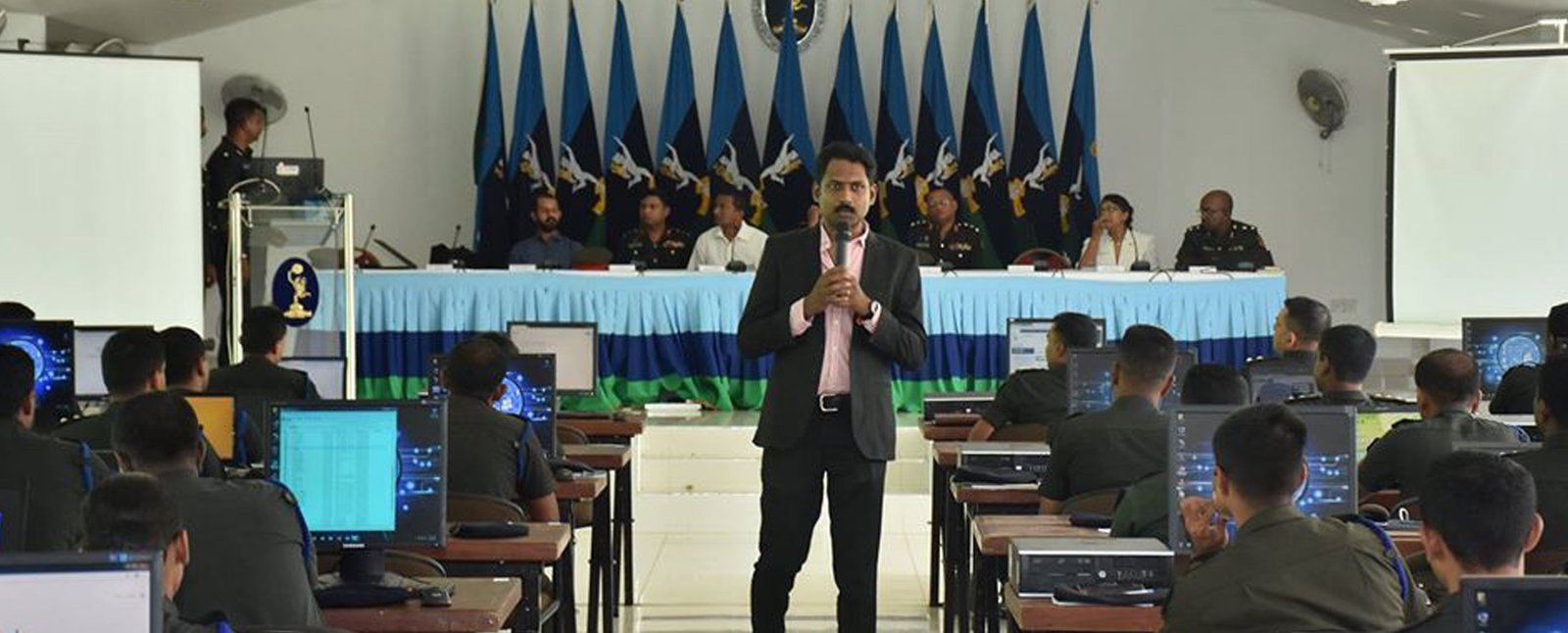 Training Students in Cyber Security
Vinod Has Trained Thousands of Students in Over 150 Educational Institutions.
How Vinod's Student Training Programmes & Workshops Entail A Completely New Take on Cyber Security Training
Vinod's workshops and training sessions are unique and are more than just another discourse on cybersecurity. They entail teaching cybersecurity as a basic component of one's life, and rightly so, as our world sheds a part of its physical shell every day, slowly transcending into a digital one. Vinod understands the importance of teaching cybersecurity as he quotes that "the wars of the future will be fought between computers." His training sessions are built upon years and years of his learning, countless trials, and failures, his experience in overcoming those failures, and succeeding at being a renowned ethical hacker.

Vinod's onsite cybersecurity training sessions are full of interesting examples, live demonstrations, rare insights. They are custom-designed for his audience. His training programs are accommodated to incorporate current trends in cybersecurity and case studies ranging from targeted corporate hacks, government-aided hacks, to unprecedented public mishaps. He is popular for his approach in teaching the student from "the other side of the desk", that is, the student's perspective. He nudges a person's inquisitiveness, which enables them to develop a greater affinity for cybersecurity and persuades them to learn more about the fascinating world digital locks and keys – binary ones that secure their online activity.

Vinod provides his cybersecurity training to some of the leading institutions in the country like the,
National Institute of Technology, Surat
Indian Institute of Technology, Guwahati
College of Engineering, Anna University, Chennai
PSG College of Technology, Coimbatore, etc.
Why A Cyber Security Trainer?
His toughest subject was math. He had 23 arrears in college. But that did not stop him from pursuing what he loved. Vinod believes that with a little bit of training, hard work, and a lot of determination, one can achieve any feat that they so desire.
Vinod wanted to become a hacker since he was 16 years old. His academics were not so great and he had a lot to hear from his professors in college because of his poor performance. But his 23 arrears did not seem to faze him one bit because he always knew what he wanted to do, what he had to do – that is to become an ethical hacker.
The road wasn't always easy to walk on though. Vinod completed his college and earned a degree by clearing every one of his arrears in the 8th semester. He was offered a job in a well known MNC, Infosys, and was well into his 3rd month of the job when he was told that "he did not qualify to be an employee", the reason being that he hadn't cleared his arrears in the 7th semester – a very odd criterion for dismissing a candidate whom they hired months ago.
This inevitably was a blow to Vinod's spirits but it didn't burn him out. If at all, it only rekindled his passion for doing the things that he loved. True to one of his favourite quotes,

"I love watching the waves, not because they rise and fall. It's because every time they fall, they never fail to rise."

…vinod got up stronger. He worked at various companies before settling in Symantec of the Norton Anti-Virus fame for close to two years. That's where he conceived the idea of training students in cybersecurity.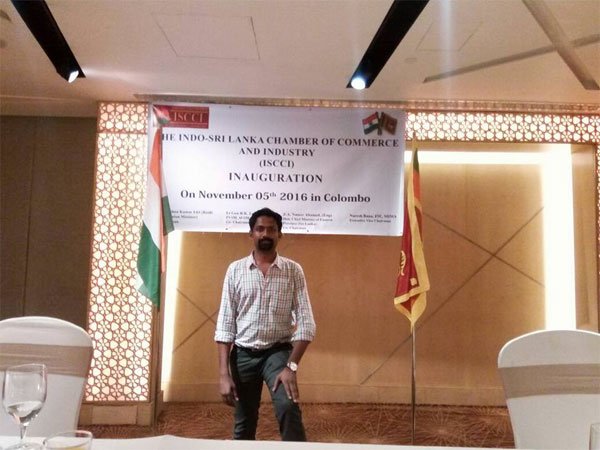 Vinod started out small but grew to conduct several national workshops in pioneering colleges and universities in India, some of them being,
E-Hack: Beginners Level - Ethical Hacking Workshop Series
Hackintosh: Intermediate Level - Ethical Hacking Workshop Series
Hackavatar: Advanced Level - Ethical Hacking Workshop Series
Capture The Flag: Hands-On Ethical Hacking Environment with Teams segregated as Red Team and Blue Team.
Each of his workshops was thriving with people, his most successful one being the EHack Information Security Marathon at SRM in 2013.
Students' Comments on Vinod's Training Sessions
"The aspect of Vinod's training sessions that I loved the most was that it didn't feel so sophisticated and brain-whacking, however, what he taught us were by no means stuff that you could learn anywhere. He made it easy to learn concepts and ideas that I'd otherwise have a difficult time grasping."
"I had always thought that I could self-learn whatever I want if I set my mind to it, but this ethical hacking training has left me humbled. I now realize that there's a lot that you can learn only through the classroom, only through pitting ideas against each other, and only through people who've walked the walk. Vinod's training sessions stand testament to this fact."
"Skilled hackers give no leeway to breathe during an attack and expecting them to slip up is tantamount to hoping for the best-case scenario. But no matter how skilled the hacker, I learned that there are some basic defences that might help us fend them off. It's how we apply those defences that really matter. This session was intriguing, I'm hoping we get another one soon."
Questions?
Get to know more about Vinod Senthil in Person