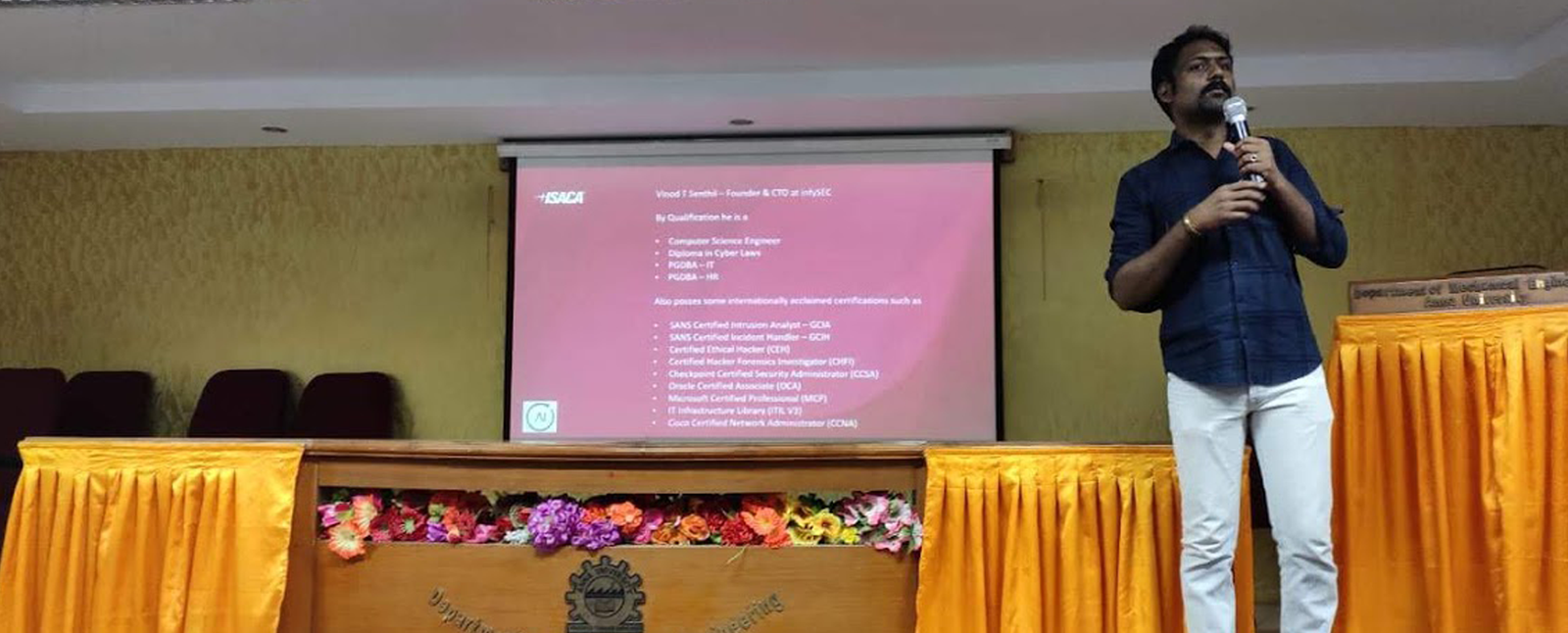 Knowledge Pooling the Best of Minds
Vinod's Business Keynotes Never Seize to Amaze
"Security means nothing if we do not adapt and evolve with the cyberspace".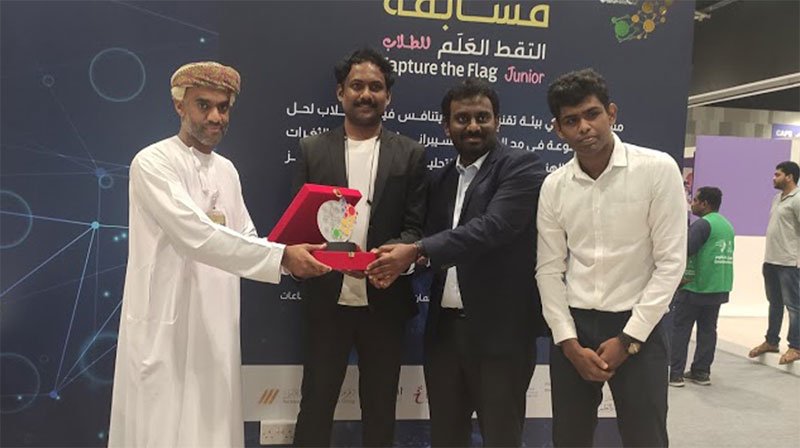 Vinod looks at delivering keynotes at business meets and corporate events on security as an opportunity to meet like-minded people. A decade ago, when Vinod had nothing but his knowledge to his credit, he began sharing it with people – corporate cybersecurity trainers, cybersecurity professionals, and businessmen – people who inspired him and were inspired by him.
He initially started it as a way to keep afloat his firm. But before long, he found himself attending multitudes of corporate events where he'd deliver speeches on cybersecurity, it's do's and don'ts, and what he's doing towards its progress, etc. Business keynotes gave him the connections that he much needed within the industry.
As days rolled out, Vinod realized that he had previously applied his resume to some of the companies where he spoke. This was nonetheless, a transformative experience. Had he remained where he was, he wouldn't have had the option to meet people that he could inspire and be inspired by. Today, his business keynotes have a deeper purpose. Through his keynotes, Vinod gets to move one step forward to bring about the change that he desires – secure cyberspace where people are more aware of their actions, have the necessary knowledge to protect themselves from hacks, and have the necessary tools available to that effect.
Trailblazing Business Keynotes
What Vinod's Business Keynotes Add to Your Event
Businesses, whether small or large are driven by innovation. This is not any different for cybersecurity firms. In fact, cybersecurity firms have a relentless need for innovation as threats of hacks, new viruses, and malware never cease to exist. This calls for their workforce to be robust, agile, up-to-task, and up-to-date.
But what gives birth to innovation that combats threats to cyberspace? The answer to this becomes clear if one were to look at the long history of cybersecurity. It is hackers themselves. Yes, there is no cause without an effect, no peace without war, and no way to detect vulnerabilities or rectify them without hackers. Moreover, if there were no hackers or viruses, there wouldn't even be the concept of cybersecurity. 'Creeper', a program considered the first computer virus was what led to the founding of the first anti-virus program 'Reaper', that tracks and eliminates the former.

Vinod being an ethical hacker and a notable bug bounty hunter himself, brings to your event, his drive for challenging the conventional, and his experience of aiding MNCs and Governments with cybersecurity. Vinod has an instinct to captivate his audience. His keynotes are unimposing of his achievements yet are conveyed in a way that the audiences take away his valuable life lessons.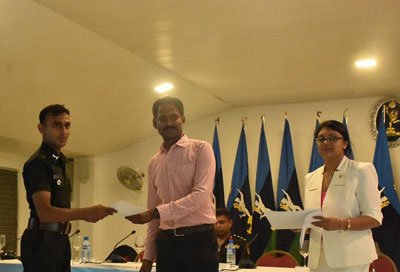 Questions?
Get to know more about Vinod Senthil in Person
For an Engaging Session…
Vinod Senthil's keynote presentations are themselves a powerful illustration of what happens when audiences laugh, learn and engage at the highest level. His successful careers in both education and business allow him to share insights and wisdom that help audiences think differently about using experiences that connect, engage and ultimately affect change. That's why conference organizers and event planners give Vinod Senthil rave reviews as the keynote speaker audiences never forget.

You'll be inspired to connect differently, challenged to think differently and committed to engage differently as you set out to create your own best day ever experiences.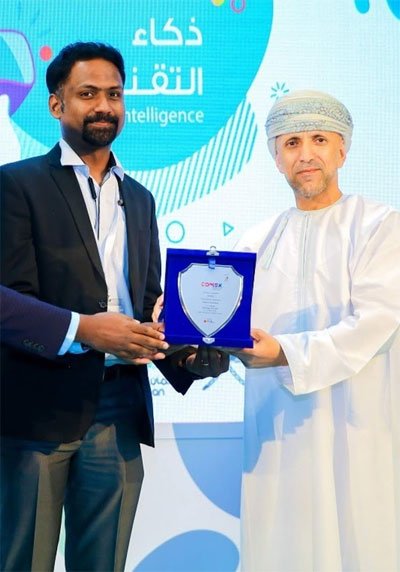 What Vinod's Audiences Say
"Vinod shed light on a lot of important things that we otherwise overlook and take for granted. Listening to him was surely an invigorating experience. I would definitely like to attend another one of his speeches sometime soon."
"It takes someone with years and years of experience to develop the kind of sense that Vinod has about cybersecurity. I can say this for a fact since I've travelled in this field for as long as him. He certainly has what it takes and that clearly reflects in him when I listen to him speak."
"I'm an acquaintance of Vinod through work and I have to put this straight: he never stops, never relents, and never pulls a punch. He's concise and to the point, which is what I like the most. He knows his game almost too well. Being in the same line of work, I always learn something new from him."